THERMO REPAIR HAIR TREATMENT

Thermo Repair and Hair Scalp Therapies
Your hair and scalp take a lot from your everyday activities and styling routines.
La Unica Salon are experts in prescribing the right treatments for both hair and scalp sensitivity.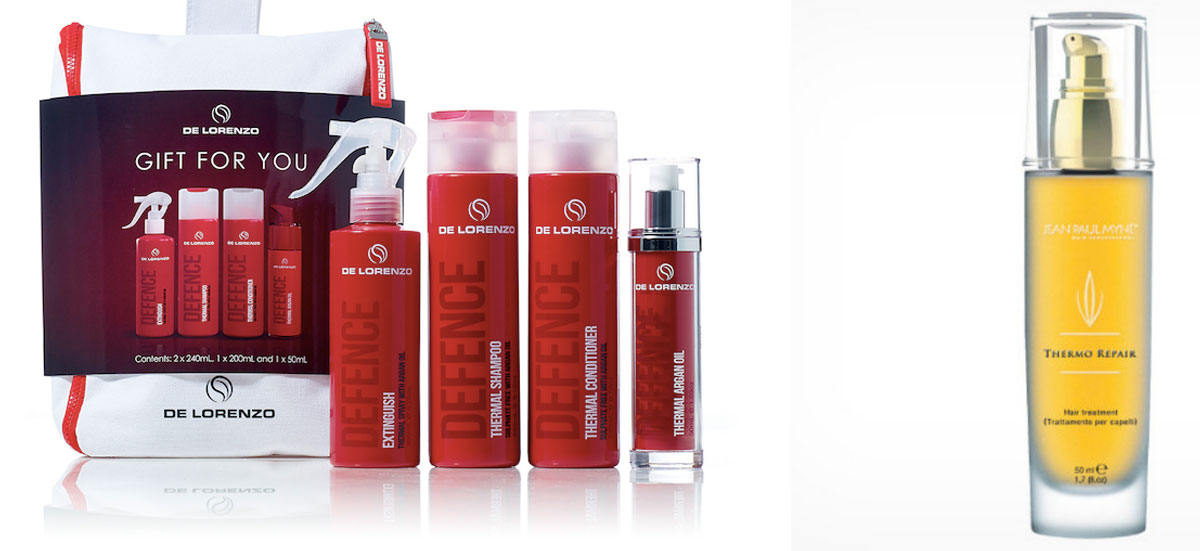 Pricing Therapies Menu
De Lorenzo Pre Cut or Colour Treatment

A Protein Complex and oil balance rich preparation for your cut or colour.

From $9

De Lorenzo Hair Tonic

De Lorenzo have 2 leave in salon professional treatments. Lasts up to 8 washes.
Instant Restructurant or Nova Colour Seal.

From $18

De Lorenzo Nova Fusion Colour Treatment

NovaFusion is a sulphate and paraben free shampoo based Colour Treatment.

From $18

Revive Hair Therapy

Prepared with a De Lorenzo pre cut or colour treatment followed by an Equillibrium or Rejueven8 Treatment.
From $30

De Lorenzo Tricho Scalp Therapy

After a thorough consultation and diagnosis we perform a series of Tricho Scalp Therapy to soothe your scalp concerns.
From $30

Thermo Repair Therapy :: Protect Your Hair From Hot Tools

LA UNICA SALON is turning up the heat, with our Thermo Repair Therapy.
A treatment packed with ingredients formulated to work with hot styling tools, while providing protection and healing the hair shaft for up to 8 weeks.
Instant recovery for split ends and heat effected hair, a perfect therapy to seal your hair colour.
Time friendly and inexpensive, Thermo Repair Therapy is a unique service, giving instant results and genuine repair.

From $20
About Thermo Repair by Jean Paul Mynè Hair Professionals
Thermo Repair is a professional, unique and scientifically formulated solution to repair damaged hair.
Thermo Repair contains nanospheres of microscopic encapsulated ceramides with a remarkable ability to regenerate damaged fibres.
Thermo Repair transforms damaged hair into smooth, shiny and manageable hair with the heat of a straightener.
Formulated and manufactured in Italy this a world first phenomenon which repairs damaged capillary fibres and repairs split ends.

Last up to 3 months.

Recommended for all types of hair, irrespective of condition types.

Repair damaged hair and split ends.