MEET THE TEAM

La Unica Salon's philosophy of developing team members is attributed to Susana Montero Managing Director her dedication, commitment in education, self development and ongoing investment in team education. Susana is a salon trainer and works closely with TAFE NSW providing an amazing learning environment in the salon developing qualified highly skilled and award winning hairdressers.
Learn more YouTube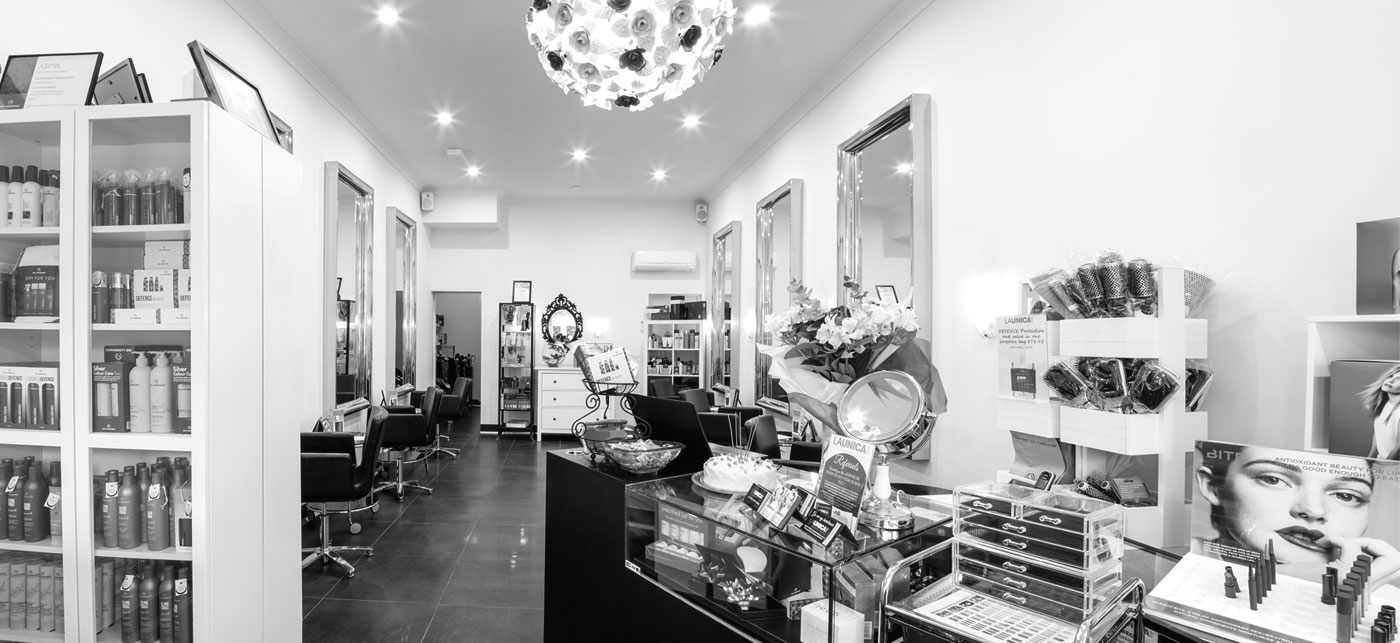 Our Training Business Partners
LA UNICA SALON EDUCATION
DE LORENZO ASPYA EDUCATION
TAFE NSW
TRACEY HUGHES EDUCATION
SHARON BLAIN EDUCATION
JUILE PIANTADOSI EDUCATION
AUSTRALIAN HAIRDRESSING COUNCIL
---
SUSANA MONTERO
EXECUTIVE DIRECTOR / CEO
DE LORENZO NOVACOLORIST OF THE YEAR 2017 2nd Runner Up
DE LORENZO NOVACOLORIST OF THE YEAR 2016
CREATIVE WINNER 2016
1ST RUNNER UP EDITORIAL 2016
DE LORENZO NOVACOLORIST EDITORIAL WINNER 2015
CREATIVE 1ST RUNNER UP 2015
Susana Montero leads the multi-award winning team at LA UNICA SALON with over 35 years of hairdressing experience up her sleeves. Susana's passion for hair and quality customer service is what LA UNICA SALON is all about. Discover more about Susana's recent Awards Success.
SUSANA'S EXPERTISE
Precision Master Cutter both Men and Women, Award Winning Colourist, UpStylist - Formals, Bridal, Make-Up, Hair Extensions
SHANE COUZENS
SENIOR CREATIVE DIRECTOR
DE LORENZO MEN'S 1st RUNNER UP 2016
Shane is our strong and very experienced Senior hairdresser who has an abundance of hairdressing skills in his repertoire. As Creative Director for La Unica Salon he inspires his team and the clients with his left of the middle approach to hair.
Over 20 years of friendship with Susana and working alongside with her for most of that too, Shane has over 30 years of detailed and precise experience.
Receiving 1st Runner up in 2016 for the De Lorenzo Men's category, explains the male clients who see him every 2-3 weeks for his great conversation and hair.
His precision cutting skills are beautiful to watch walking out the door and his styling is creative with a topping of classic. Colouring for Shane is what makes the final product, shine, his approach and perspective is unique, followed by an element of quirkiness.
Influenced by art, film and travel, Shane gives his clients an insightful look at the world with great hair and creative expertise.
SHANE'S EXPERTISE
Precision Master Cutter both Men and Women, Award Winning Colourist, UpStylist - Formals, Bridal, Hair Extensions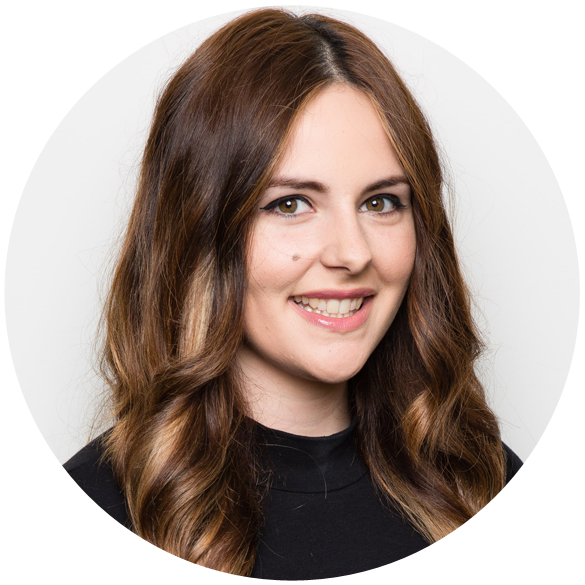 ISABELLE HERMO
COLOUR DIRECTOR / 2IC
DE LORENZO NOVACOLORIST - CREATIVE 2ND RUNNER UP 2016
DE LORENZO PROGRESSIVE PHOTOGRAPHIC COMPETITION NSW WINNER 2014
Isabelle is a rising star in her own right. Opening the salon with Susana and developing her craft at La Unica Salon has earned this talented young, lady, Colour Director and more recently 2IC.
Winning De Lorenzo NSW NovaColorist of the year in 2014 and more recently 2nd runner up Creative NovaColorist of the Year 2016, shows the love for colour and how well she does it. Styling to make her colours even prettier is also a love she has and because of that, her hairdressing is beautiful. Travelling with NSW TAFE Sydney in 2016 to COSMOPROF, in Italy. Isabelle attended one of the largest industry trade shows in Europe, as part of her Certificate VI qualification in Hairdressing. She successfully graduated and now has another expert tick of approval to her qualifications.
Our go to colourist has a great following for her hairdressing work not only with expert technique, with also style and panache. Full spirited and very funny working alongside Isabelle is not only fun she is also inspiring.
ISABELLE'S EXPERTISE
Award Winning Colourist, UpStylist - Formals, Bridals, Make-Up, Hair Extensions, Cutter - Women's
---
LILLY LEOTA
3RD YEAR APPRENTICE / PROTÉGÉ
Our growth with the young people we employ, gives us proud moments when we come across talented and professional young hairdressers like our 'Lili'. Lili joined us fresh to start a career at La Unica Salon and what a great asset she is to the team.
Her braiding and styling skills executed beautifully with a professional and soft approach. Earlier in the peace her hands at the basin are constantly requested, however now she is producing colour work under her Senior team members and styling her requests.
This means she is passing on her skills to her younger team members and assuring they are fit for the takeover. Training, she does a lot of and she exercises her skills readily and consistently producing great results and beautiful hair.
Recently completing her De Lorenzo Rookies Boot Camp 2016 and attending De Lorenzo ASPYA Conference 2016, Lili is growing into her qualifications with great results.
Lili brings a great vibe to the salon that we miss when she is off having a life. Her passion towards her craft is inspiring and very creative which comes from all her hard work.
Her knowledge of De Lorenzo Hair care means she is our go to girl for all that is De Lorenzo, a proud advocate, her advice for client solutions gives her a great success rate and raving fans.
LILLY'S EXPERTISE
Stylist, Braiding, Colour Application, Keratin and Hair Treatments, Make-Up
TARA SWEET
2ND YEAR APPRENTICE
Another great example of a talented and dedicated young hairdresser, growing nicely at La Unica Salon. Tara knows what you want or need before you do!
Being an apprentice, means she has super powers of customer service and assisting hairdressing skills. One of her super powers would be the important factors for clients to enjoy their time in the salon. Tara has contact with nearly every client and her mission is exceptional.
Flying through her competencies means she performs certain aspects of colouring and styling for the clients that is not only given with 'TLC', is also executed professionally.
Completing De Lorenzo Rookies Boot Camp 2016 and attending De Lorenzo ASPYA conference 2016, Tara trains hard and works hard in her journey to becoming the best she can be, which will give her a busy guest list for sure.
Sweet by name sweet by nature, true to this we also have a talented and blooming young hairdresser, giving clients great service and hair assistance that is second to none.
TARA'S EXPERTISE
Colour Application, Stylist, Keratin and Hair Treatments, Make-Up
BIX
LA UNICA SALON'S MASCOT AND ENVIRONMENTAL AMBASSADOR
DE LORENZO GREEN AWARD WINNER 2015 | 2016
CITY OF CANADA BAY COUNCIL SUSTAINABILITY FINALISTS 2014 | 2016
BIX'S EXPERTISE
Typical lap dog, loves a cuddle and will often be found on a client's lap. If you can't see him be sure to listen out for his bark. Well it's more of chook sound, barking at the postman as he doesn't like bills, jade walkers, skate boards and bicycles.
Bix is an integral part of our ethical and sustainability initiatives he accompanies us to the recycling yard, oversees our award submissions and assists us with administration.
Bix also loves watching YouTube especially pet videos..!
---
BIX AND DEX
CO NAME FOUNDERS BIXDEX PTY LTD COMPANY
Best mates Susana Montero with Bix and Shane Couzens with Dex. The acronym Bix and Dex established the company name in 2012, BIXDEX PTY LTD trading as La Unica Salon was inspired by this friendship of besties and their unconditional love of their fur children!
You will be welcomed to La Unica Salon by a gentle and warm greeting by our company name co founders Bix and Dex, these guys are true working dogs.
Be sure to say hello when you visit us next.
---
Talk To Us Today
If guaranteed, professional hair services is what you need, we've got you covered..!
Call La Unica Salon Today (02) 9713 9010