2 YEAR WARRANTY ON ALL SILVER BULLET ELECTRICAL ITEMS

AMAZING WOW OFFER..! CASH BACK $$$
RECEIVE UP TO *$10 OFF WHEN YOU PURCHASE AN ELECTRICAL STYLIING ITEM FROM LA UNICA SALON. SIMPLY BRING IN AN OLD ELECTRICAL ITEM OF ANY KIND AND BE REWARD. THIS IS PART OF LA UNICA SALON'S SUSTAINABLITY INITATIVES. HELP US DO THE RECYCLING FOR YOU.
Five Secrets To Better Hair..!
APPLIANCE GUARANTEE
All electrical styling tools come with a minimum 12 month warranty. If the electrical item stops working within the warranty period we will replace the item with the same or similar item wherever possible, *warranty conditions apply and excludes discontinued sale items.
FREE STYLING LESSON
When you purchase any electrical hot styling tool receive a personalised lesson on tips and tricks on styling.
"MY REWARDS" BONUS DOUBLE POINTS
Plus Receive DOUBLE BONUS "MY REWARDS" Membership Loyalty Points
SPECIAL CUSTOM ORDERS
If you can not find your electrical hot styling tool at La Unica Salon we will endeavour to source it for you with our special custom orders.
DISCONTINUED SALE ITEMS
See in store for Discontinued Electrical Hot Styling Tool Bargains, these make great inexpensive gifts.
Amazing SILVER BULLET, ABSOLUTHEAT Hot Styling Tools and Accessories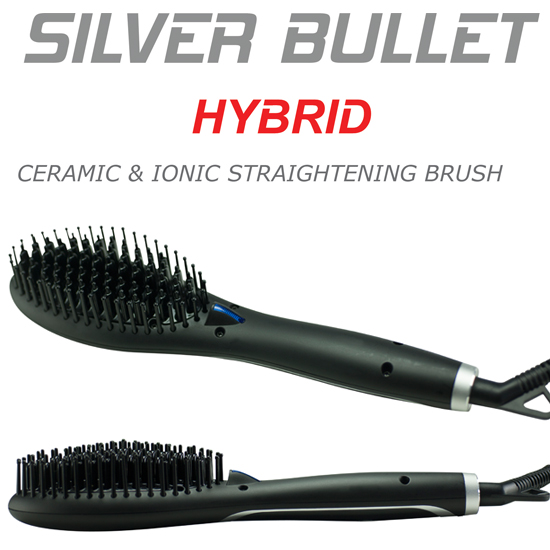 Silver Bullet Hybrid Ceramic Iconic Straightening Brush
$110
Why waste countless hours straightening hair? Now you can SIMPLY BRUSH IT..! The Silver Bullet Hybrid brush is a professional grade tool which straightens in just a few minutes, leaving your hair gorgeously volumized and smooth, like you just walked out of an expensive salon. Just one pass with this brush straightens and de-frizzes.
Features:
Ceramic plates
Ionic generator for a silky shine
Adjustable temperature control - up to 210 degrees
LCD display
Firm, heated bristles
Professional quality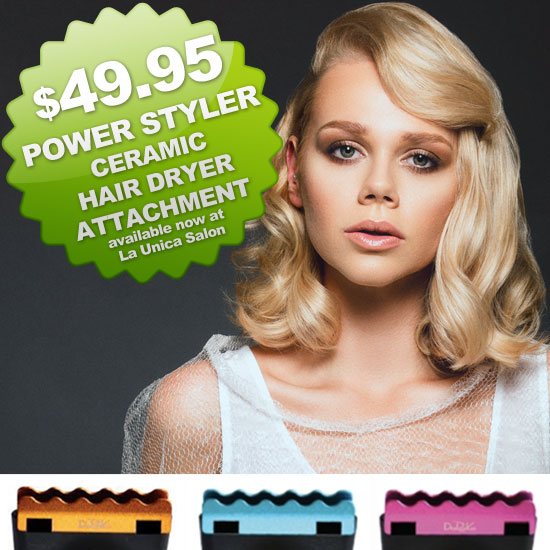 Power Styler Ceramic Hairdryer Attachment
$49.95
The Power Styler is a ceramic attachment that instantly improves your blow-dry and helps you achieve shinier, smoother, longer lasting results in less time.
Blow-dry your hair in the usual way, guiding The Power Styler gently down the hair shaft to achieve instant results. The hot air heats the ceramic plates, acting like a straightener, leaving your hair looking smooth and shiny.
Watch the Power Styler YouTube video and discover professional salon quality hair.
Silver Bullet Black Velvet Professional Hair Dryer
$99
*Get $5 Off When You Bring In 1 or More Electrical Items For Recycling.
Powerful Long Life AC Motor
Super Hot 2000 Watts
3 Heat / 3 Airflow Settings For Every Hair type
Cool shot Function
Includes Concentrator Nozzle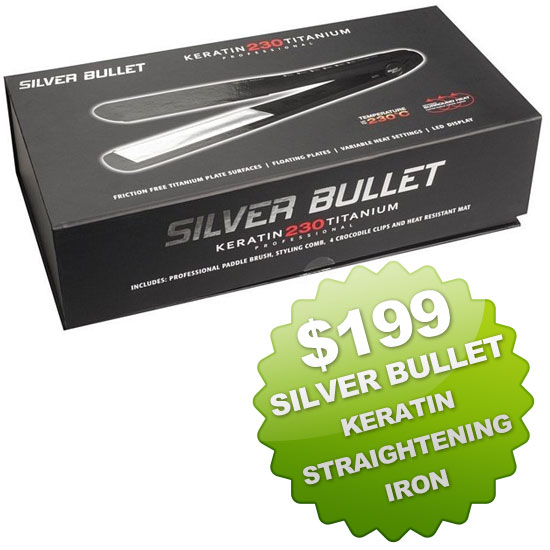 Silver Bullet Keratin Straightening Iron
$199
*Get $10 Off When You Bring In 1 or More Electrical Items For Recycling.
Titanium Infused Plate Surfaces
Temperature Indicators
Spring Loaded Handle
Power Cord With 360 Swivel
Accessories include Paddle Brush, Styling Comb, 4 Crocodile Clips, Heat Resistant Mat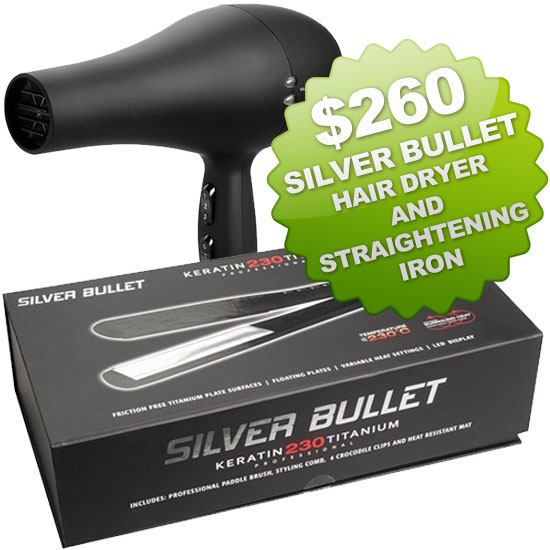 Silver Bullet Combo DEAL $260
*Get $10 Off When You Bring In 1 or More Electrical Items For Recycling.
Black Velvet Professional Hair Dryer and Keratin Straightening Iron
$260
Black Velvet Professional Hair Dryer
Keratin Straightening Iron
Silver Bullet City Chic 19-32mm Conical Wand
$90
*Get $5 Off When You Bring In 1 or More Electrical Items For Recycling.
Cool Tip
Ionic Ceramic Barrel Surface
Dual Voltage For International Travel
Extra Long 360 Swivel Cord
Easy Grip Heat Resistant Handle
Heat Protective Matt Included
ABSOLUTHEAT Mini Hair Straightener
$52
*Get $2 Off When You Bring In 1 or More Electrical Items For Recycling.
Professional salon travel model
Ceramic coated plates infused with black tourmaline gemstones to distribute heat evenly without damaging hair
Ionic technology to promote silkier, smoother hair while eliminating frizz
Sleek, ergonomic, non-slip design for comfort and ease styling
Temperature 210°C
Ideal for Keratin treated hair types
WHY RECYCLE ELECTRICAL APPLIANCES..?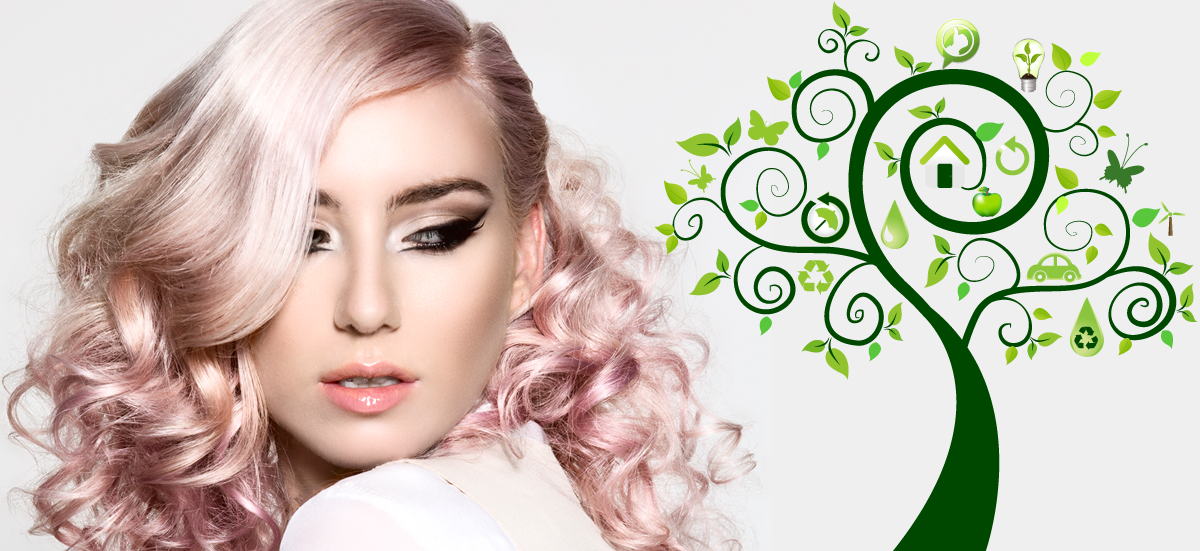 Electrical appliances are made up of a broad range of materials including precious metals (such as gold and platinum), toxic heavy metals, metal circuitry, mixed plastics, fire retardants and glass.
Heavy metals such as lead, cadmium, mercury and arsenic as well as flame-retardants can cause environmental contamination through leaching from e-waste in landfill into water systems.
By recycling, this contamination can be avoided and useful resources can be conserved, as up to 95% of materials can be recovered for reuse.
ETHICAL GREEN BUSINESS