PREMIER SYDNEY AWARD WINNING COLOUR SALON

De Lorenzo Novacolorist Of The Year 2016 | Creative Winner 2016 | Editorial 1st Runner Up 2016 | 2015 Winner
Sydney, Australia's Number 1 Hair Colorist, Susana Montero, Managing Director La Unica Salon Snaps Top De Lorenzo Prize 2016. The La Unica Salon team are an award winning and expert specialists in De Lorenzo Colour.
With over 34 years of hair colouring experience and accredited by the Australian Hairdressing Council our work is 100% guaranteed.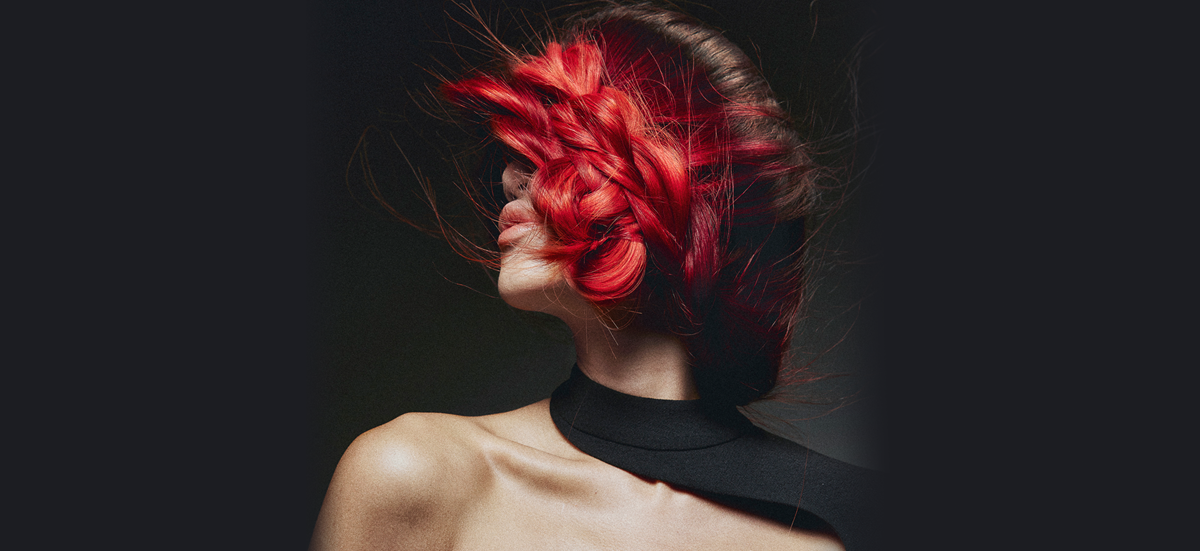 De Lorenzo novacolor Colour Bar Menu
Colour Enhancing Services
All colour treatments are performed using De Lorenzo novacolor Colour.
All colour services are performed with a thorough consultation including you in all of the colour decisions. Your colour requirements will be discussed with you including the value of your colour service.
Adding More Value
All Colour Services Receive De Lorenzo ~ Australian Owned and Made
Pre-Colour Essential Elements Protein Complex ~ A strengthening treatment spray with organic rosehip oil and wheat proteins. Great for protecting coloured and chemically treated hair.
Essential Elements Oil Balance Treatment ~ A pre-colour treatment designed to nourish and rebalance hair. An infusion of rosehip and linseed oils mimic your scalps natural oils to provide much needed nutrition to midlengths and ends.
Novafusion Colour Therapy ~ Novafusion Colour care range is formulated to work in synergy with your hair colour to control and prevent colour fade in natural and colour enhanced hair types.
NovaColour Seal Leave In Tonic ~ Assists to lock in the colour for longer lasting colour results.
Foils

All foil include a luxurious glaze finish and your revive hair and scalp therapy. Foiling is a beautiful technique to use in colouring hair. Proven to be a truly artistic and professional colour technique.
1/4 head approx 12 foils
$75
 
1/3 head approx 25 foils
$105
 
1/2 head approx 60 foils
From $120
 
Full head approx 80-100 foils
From $140
 
* Hair length and foil density determine price
 
 

Glaze // Balance

 
 
Bring back your current colour to its former glory in 30 min. Add shine, correct the tone and give your hair a special feeling.
Short
$50
Med
$65
Long
From $80

Permanent Colours

You might need to tend to your increasing whites or just give your hair a definite colour change.

Regrowth Colour

 
 
From $45
 

De Lorenzo NovaDemi

This is a colour that is between permanent colour and semi permanent colour.
Short
From $110
Med
From $125
Long
From $155

De Lorenzo NovaSemi Colour

A true semi permanent colour which is paraben free and rich in condition lasting approximately 10 washes.
Short
From $65
Med
From $85
Long
From $105

Balayage

A European technique used in lightening and darkening or even just giving a touch of colour for variation. Using colour of choice and a board to apply or by freehand to designated areas in the style. As bold or as subtle as you like.
From $130
 

Signature Colour Services

LA UNICA SALON has packaged together popular colour work to give you a great look and added value.

Package #1 :: La Unica All Over

Full De Lorenzo Nova Colour From Roots To Ends
Package includes:

De Lorenzo Pre Colour Treatment
De Lorenzo Nova Fusion Treatment
De Lorenzo Nova Colour Seal
Basic Blow Dry

Short
$150
Med
$175
Long
$205

Package #2 :: La Unica All You Need

Roots Only De Lorenzo Nova Colour
Package includes:

De Lorenzo Pre Colour Treatment
De Lorenzo Nova Semi Balance
De Lorenzo Nova Fusion Colour Treatment
De Lorenzo Colour Seal
Basic Blow Dry

Short
$130
Med
$150
Long
$170

Package #3 :: La Unica Classic Foils

Classic 1/2 Head Of Foils
Package includes:

De Lorenzo Pre Colour Treatment
1/2 Head Of Foils
De Lorenzo Nova Semi Balance
De Lorenzo Nova Fusion Colour Treatment
De Lorenzo Nova Colour Seal
Basic Blow Dry

Short
$170
Med
$190
Long
$210

Package #4 :: La Unica Maximum Foils

Full Head Of Foils
Package includes:

De Lorenzo Pre Colour Treatment
De Lorenzo Nova Semi Toner
De Lorenzo Nova Fusion Colour Treatment
De Lorenzo Nova Colour Seal
Basic Blow Dry

Short
$170
Med
$190
Long
$210

Package #5 :: La Unica Bells and Whistles

Foils and Root Colour
Package includes:

De Lorenzo Pre Colour Treatment
1/4 Head Of Foils
De Lorenzo Nova Colour Root Coverage
De Lorenzo Nova Semi Balance
De Lorenzo Nova Fusion Colour Treatment
De Lorenzo Nova Colour Seal
Basic Blow Dry

Short
$170
Med
$190
Long
$210

Package #6 :: La Unica Salon All In One

Foils and Full Colour
Package includes:

De Lorenzo Pre Colour Treatment
1/3 Head Of Foils
De Lorenzo Nova Colour Roots to Ends
De Lorenzo Nova Fusion Colour Treatment
De Lorenzo Nova Colour Seal
Basic Blow Dry

Short
$200
Med
$220
Long
$240